About the Claremont Energy Challenge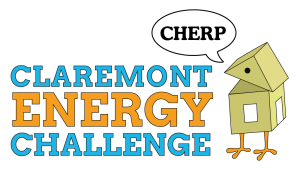 Claremont is competing against 50 cities across the United States for a $5 million prize as a part of the Georgetown University Energy Prize competition. The goal is to reduce and rethink energy use over the next two years by developing an innovative, community-wide plan. After December of 2016, Claremont will be judged on its ability to create and implement a unique, effective plan and its overall reduction in energy consumption per capita. This is a challenge for everybody in our community to think about energy and take meaningful steps to promote sustainability.
About CHERP
The Community Home Energy Retrofit Project (CHERP) is a volunteer non-profit organization that was created to eliminate the barriers to success of our critical, national, energy efficiency goals. CHERP is engaged in a comprehensive, replicable, community-wide program to help achieve aggressive goals for improved energy efficiency in buildings through education about the impact of buildings on greenhouse gas emissions and the many benefits that accrue to building owners and cities from retrofitting buildings. This program has now developed into an unprecedented community-based, state-wide collaborative effort by practicing the motto of "radical inclusion" and uniting as many homeowners, businesses, community organizations, and city governments as possible in the laser-sharp goal of retrofitting buildings on a massive scale. Our program unites young and old, professional and amateur, student and professor, public and private organizations around our desire to effect significant, immediate, and positive change in our communities and the environment. We believe that "Energy is at the Heart of the Matter."
About the Georgetown University Energy Prize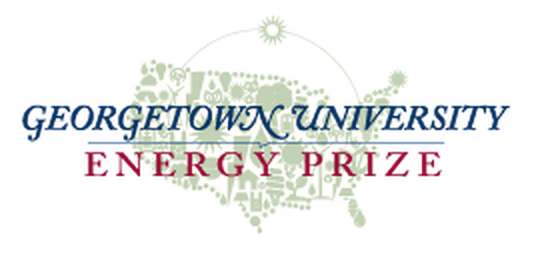 What if communities across the country came together, in the spirit of friendly competition, to significantly raise the bar on energy efficiency? That's where the Georgetown University Energy Prize comes in. This multi -year, $5 million prize was born of a mission to tap the imagination, creativity, and spirit of competition between communities across the country to develop sustainable energy-saving innovations. Through this competition, communities will be challenged to work together with their local governments and utilities in order to develop and begin implementing plans for innovative, replicable, scalable and continual reductions in the per capita energy consumed from local natural gas and electric utilities. The 50 Semifinalists have developed a long-term energy efficiency plan, and are now demonstrating its initial effectiveness and sustainability over a two-year period. Communities will be judged in part on their ability to: Spur innovative approaches for communities to decrease their per-capita energy usage; Highlight best practices for communities working with utilities, businesses, and their local governments to create and implement inventive plans for sustained energy efficiency; Educate the public and engage students in energy efficiency issues including methods, benefits, and the environmental costs of the full fuel cycle. A city, town or county need not finish first in the Georgetown University Energy Prize in order to win. Every competing community that demonstrates energy savings over previous years will be winners—providing benefits to members of the community not only today, but for future generations as well.
Visit GUEP.org to learn more!
About Sustainable Claremont

Sustainability is defined in our General Plan as "The ability for the City and residents of Claremont to meet the needs of the present economy, society and environment, while preserving the ability of future generations to meet their needs." Sustainable Claremont is a non-profit 501(c)3 organization which was formed to provide educational resources, to engage in advocacy, and to take actions which move us towards sustainability, not only within Claremont but beyond our borders. We are independent of the City but work in cooperation with it and with other organizations.